Why Atezr Is Giving Air Assist For Free?
Apr 10,2023 | Sylvie
If you have the idea of buying a laser engraver or have already purchased one, it is inevitable to consider whether to purchase an air assist.
Let's take a look at the main functions of air assist first.
Protect the laser head
The air assist blows acceptable debris and smoke generated by laser head operation away, protecting the laser head lens from contamination and extending the laser head life.
Ensured clean surface
It uses air to rapidly cool the cut material surface, preventing deformation and discoloration caused by high temperature and ensuring smooth lines, complete patterns, and clean material surface.
Boost cutting efficiency
The large and stable air blows away the smoke and debris generated during the laser engraving machine's working process, allowing the engraver to cut faster and deeper, improving laser efficiency and saving your time.
From this point of view, air assist is indeed one of the essential accessories. We compare the air assist of several popular brands on the market in the table below.
Key Information

X*

O*

A*

Atezr

Applicable machine

Only two models of this brand

Only two models of this brand

Six models

of this brand

Adapt 95% of

the machines

on the market

Installation

/

Two steps

Two steps

Two steps

Output

30 L/min

50 L/Min

10-30 L/min

24-30 L/min

DB

Low

/

Low

Low

Function

Cut deeper

√

√

√

√

Protect

laser head

√

√

/

√

Clean surface

&Smooth edge

√

√

√

√
(" / "means no official information)
The table shows that almost all of the air assists from several popular brands on the market have the necessary functions. In terms of performance, there isn't much of a difference between them. However, we can see that Atezr's air assist has a very appealing feature: it is compatible with 95% of the machines on the market. This means that users who previously purchased other brands of laser engraving machines can still use the Atezr air assist and that it can even be used on future laser engraving machines. This will alleviate a major annoyance for users while also saving them a significant amount of money.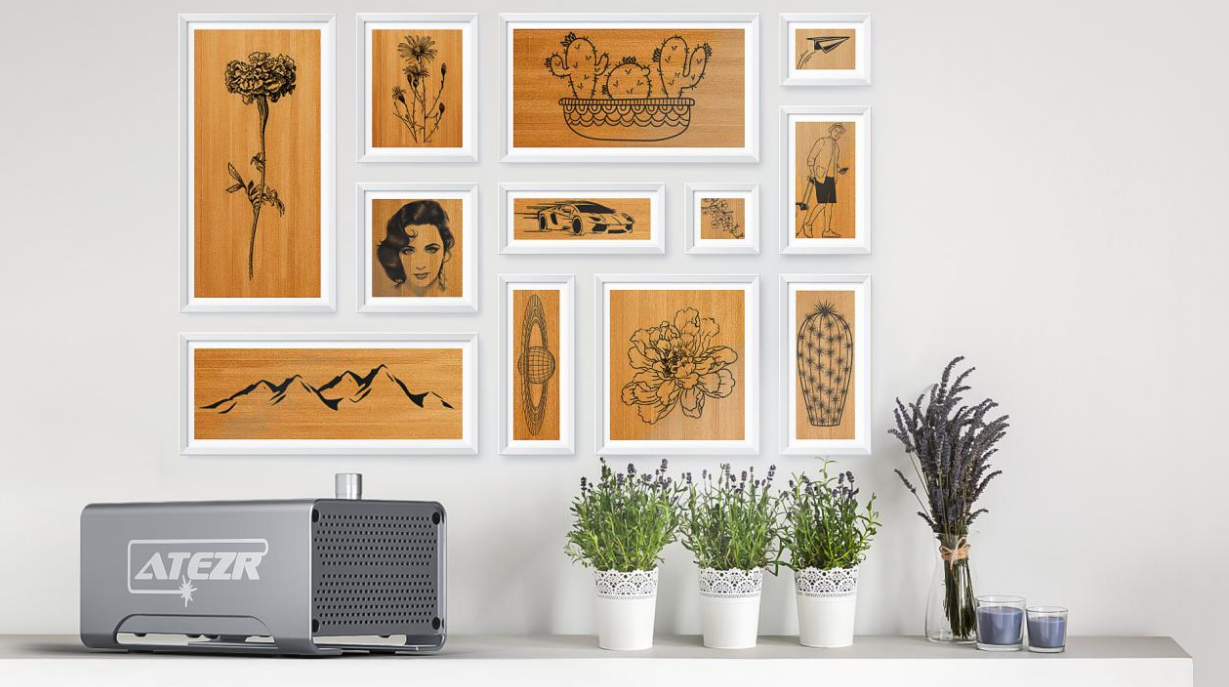 In addition, unlike other brands that require the purchase of additional accessories, Atezr's air assist is easy to install and use without the need to purchase additional laser engraving machine accessories.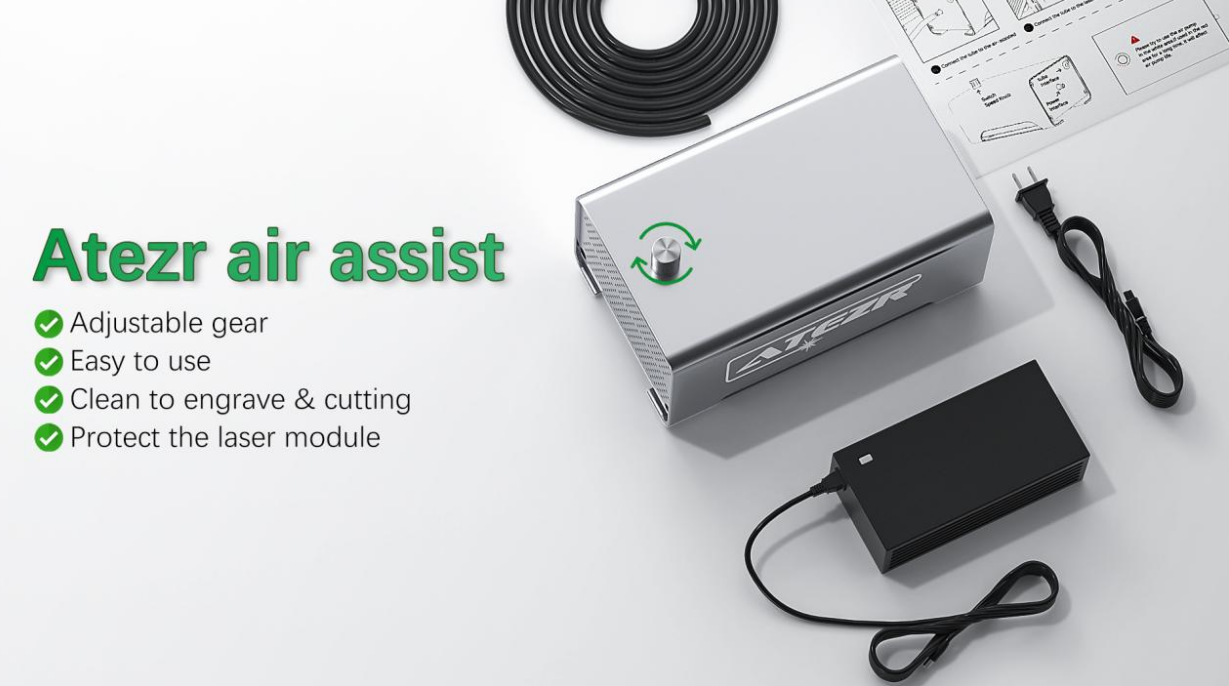 Most importantly, Atezr's P10 combo, P20, and V35 laser engravers will include free air assist. Air assist appears to be one of the optional accessories that users must purchase. Why does Atezr choose to give it away?
Extend the service life of the machine
Some users choose not to purchase air assist for a variety of reasons, which will damage the laser head during using, reducing the machine's service life. Atezr, firmly believing in the supremacy of user experience, hopes that customers will have a better product experience.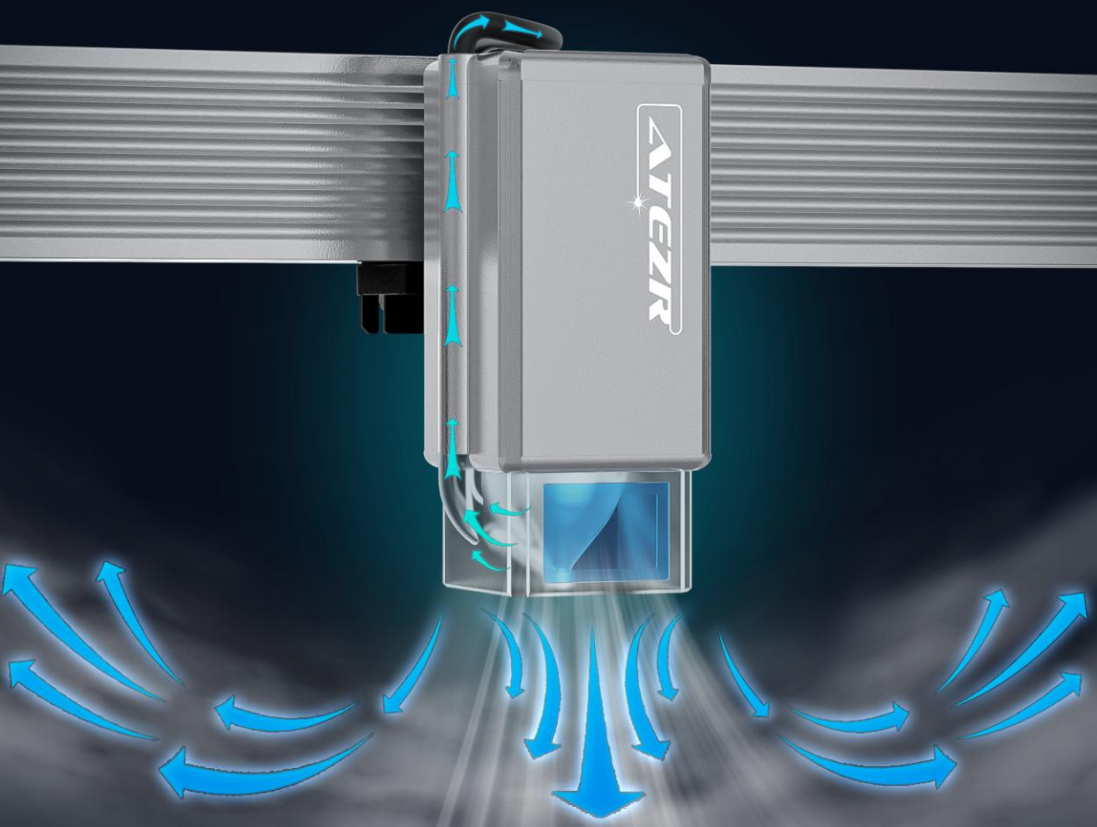 Improve cutting efficiency
We hope that users will be more efficient when cutting work, and make better work in a shorter time.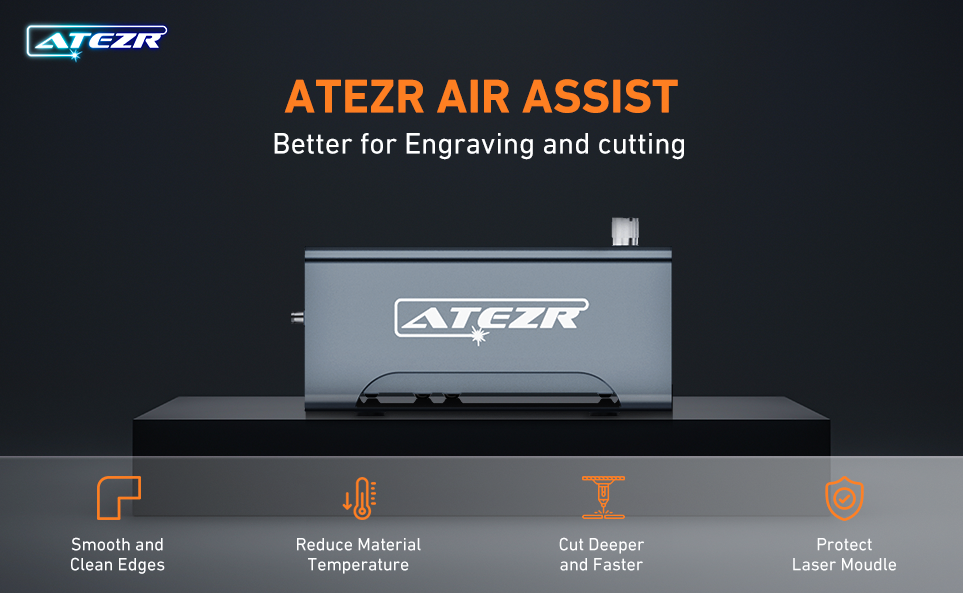 Improve the effect of work
Air assist guarantees smooth lines, complete patterns, and clean material surfaces. Atezr prioritizes users, and providing air assistance can improve work results, allowing users to have a better experience. Users may even feel a sense of satisfaction and accomplishment because of good work.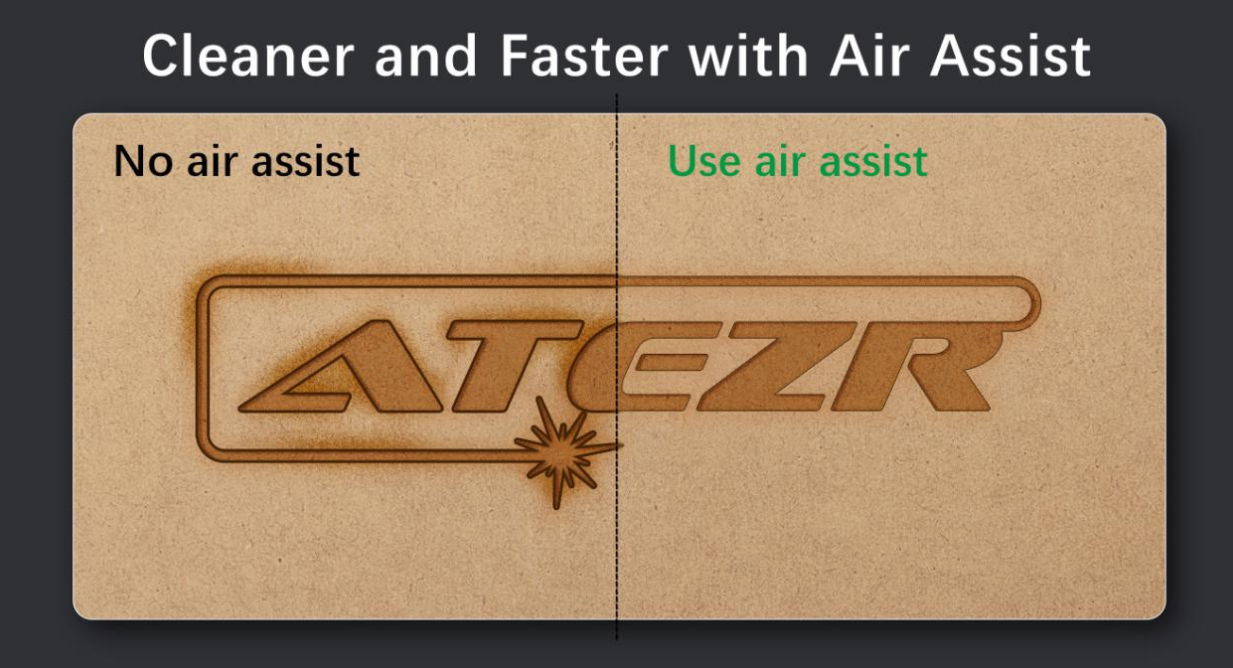 Atezr will always prioritize the user experience. If you are interested in the information presented above, please follow the links below to the product page.
Comment