Christmas and Thanksgiving Creations
Nov 21,2022 | Atezr
8 Laser-Engraved Gift and Decoration Ideas for

Thanksgiving

,

Christmas

, and

New Year

's
The holiday season is rapidly approaching. Thanksgiving and Christmas, which are the two most widely celebrated holidays in the United States, are on the way, shortly followed by New Year's Eve. Thanksgiving is so close that you can almost smell the turkey, and households all around the neighbourhood are putting up all of their beautiful seasonal decorations. This is the time of year to go all out on decorating your home and express your gratitude to everyone who has supported you in your life—so you'd better plan accordingly! Get in that holiday mindset and start planning ahead to create some personalized gifts for your family and friends and make unique decorations to put around your home. This is a wonderful way to make the entire holiday season special, and we've gathered some ideas to help you get inspired.
Thanksgiving Greeting Cards
Thanksgiving is a wonderful time to show our thanks to the people we care about, so don't forget to write some greeting cards for your loved ones and friends. To express your gratitude with a unique twist, you can laser-cut cards with fall patterns and engrave the names of the people you want to thank on the cards themselves. Then, just write some personalized messages and send them off! Your greeting cards will astound and excite everyone who receives them.

The Atezr P10 10W laser engraving machine is ideal for this project, with parameters set to 3000 mm per minute and 40% power.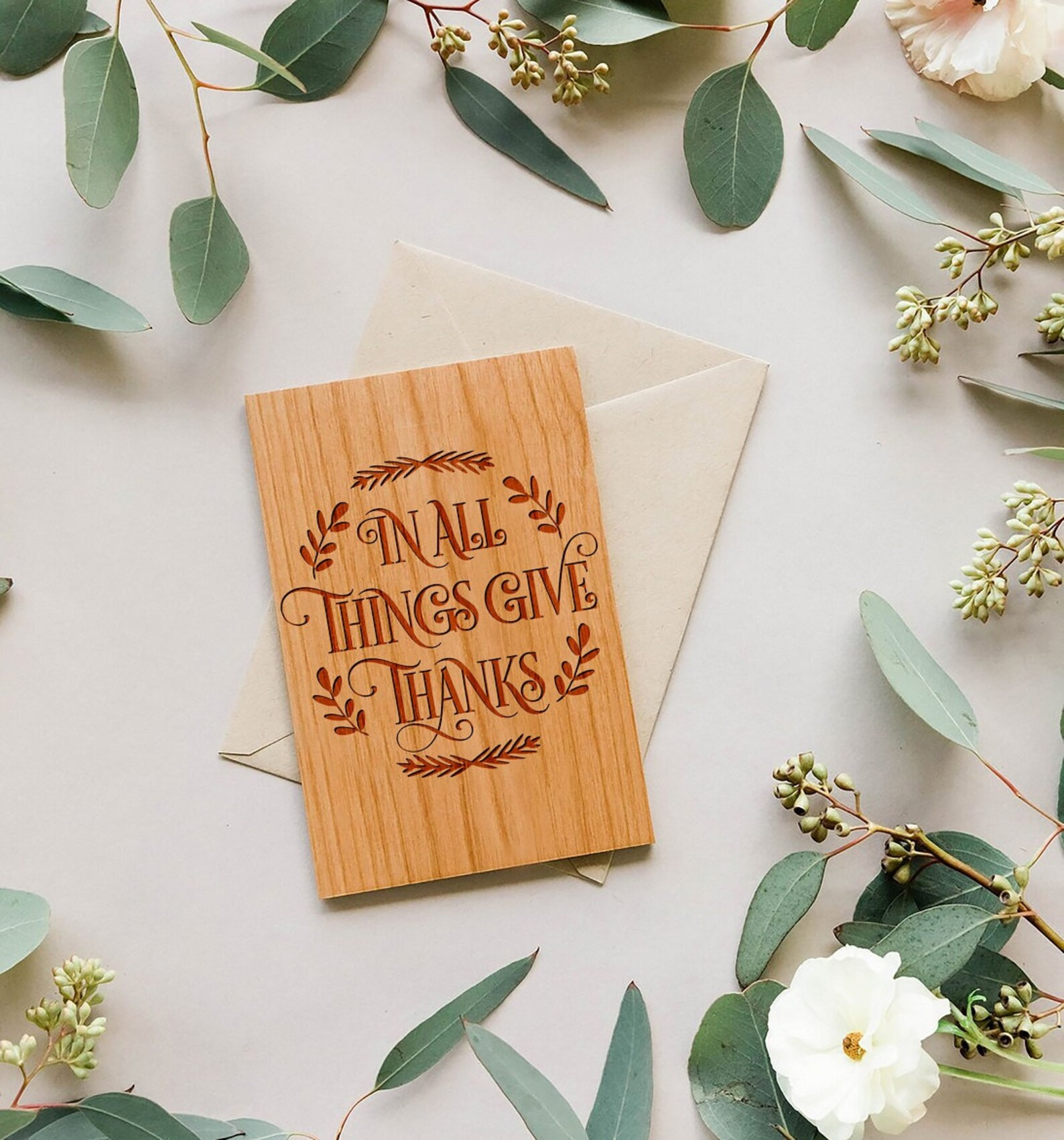 Thanksgiving Wine Glasses
This present is especially intended for wine lovers. You can give out any number of wine glasses, each with its own special message. These glasses can serve all types of drinks but can also be used to set the Thanksgiving mood by serving as home decorations.
Wine glasses can be cut with an Atezr P10 10W combo set laser engraving machine, including a rotary roller and an air assist with its settings at 1000 mm per minute and 70% power.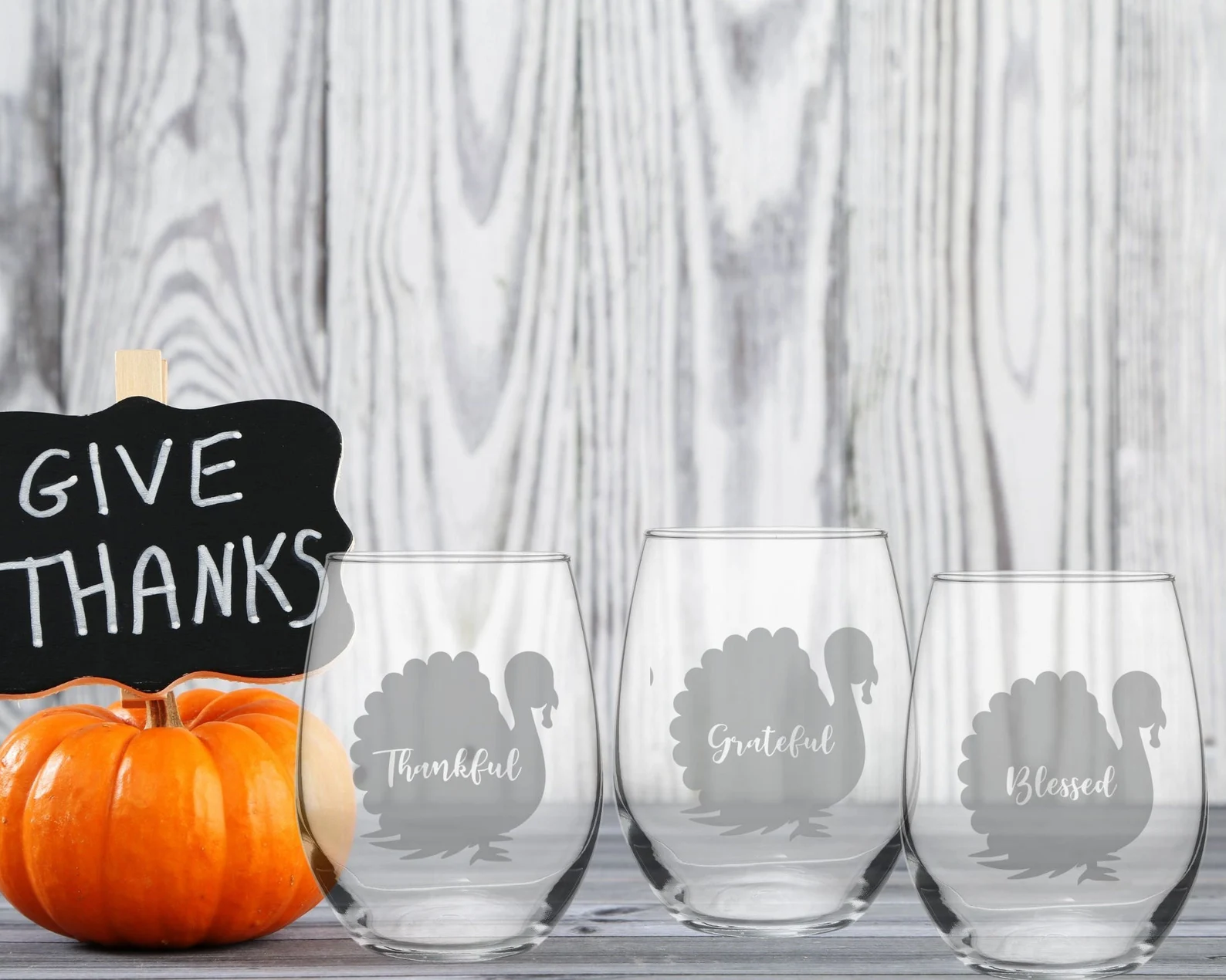 Much like Thanksgiving, Christmas is a time to make your loved ones feel special and truly deck the halls. What better way to celebrate than by sharing personalized messages through unique decorations and accessories?
Christmas Tree Ornaments
When celebrating Christmas, we always want to take as many photos as possible with family and friends to capture the memories of these happy times. You can immortalize these moments by engraving images onto Christmas tree ornaments to be seen by the whole family while decorating. And don't worry; it's easy to use a laser cutter to engrave a photo. This kind of ornament permanently records those Christmas memories and makes for a beautiful decoration on the tree.
The Ideal tool to use for this is the Atezr P5 5W laser engraving machine with the settings at 3000 mm per minute and 60% power.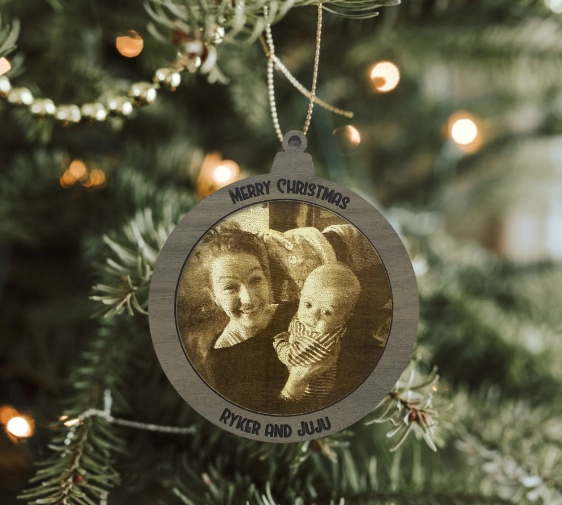 Christmas Keychains
This gift is suitable for friends and colleagues. You can write their names or just a simple, friendly Christmas message on the keychain—whatever you have room for in the center. If stainless steel isn't your or your friend's style, you can opt for a leather keychain instead. This trinket may appear simple, but it's a unique, thoughtful way to express gratitude to special people this holiday season.
The optimal tool for this project is the Atezr P20 PLUS 20W laser engraving machine set to 80 mm per minute and 100% power.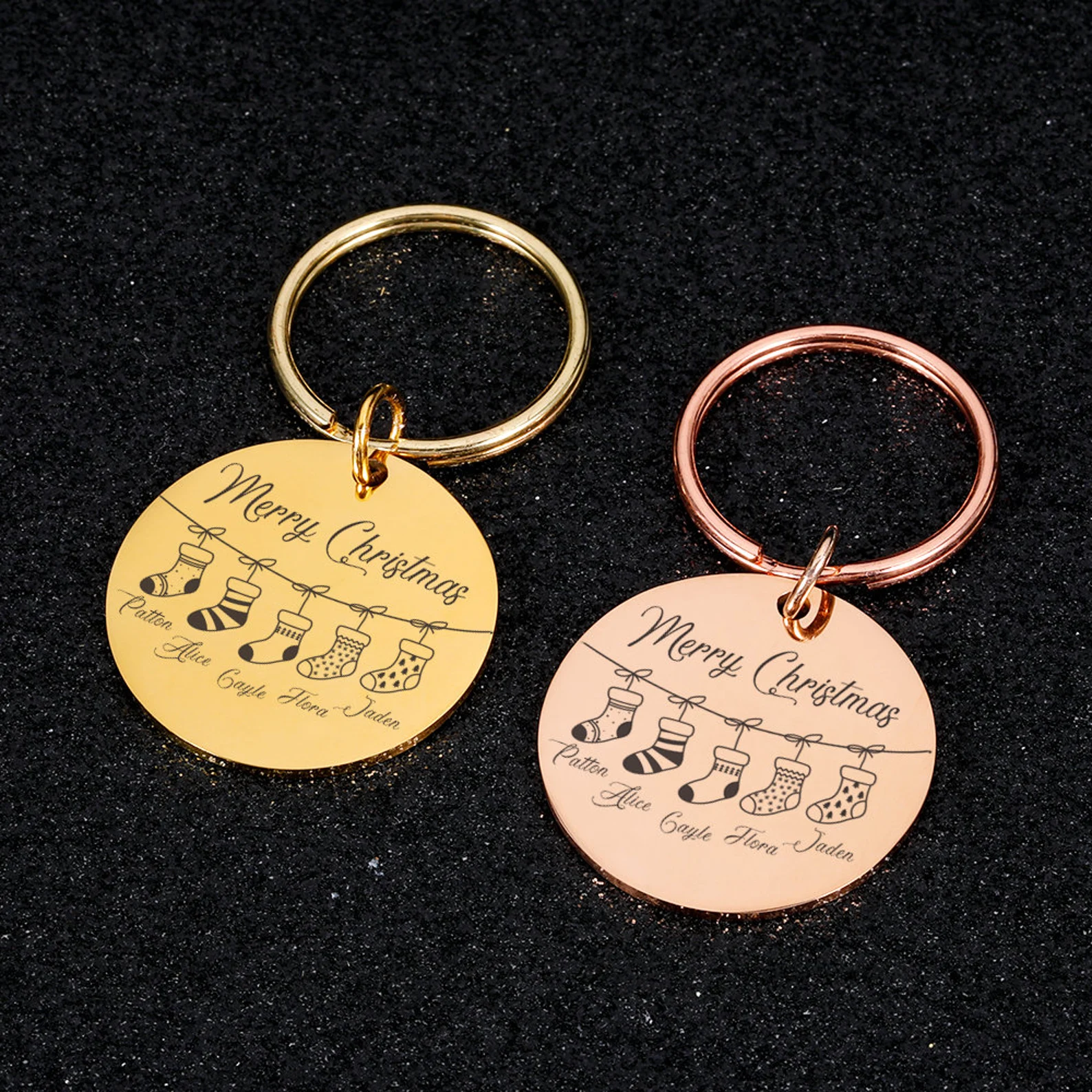 Santa's Workshop Advent Calendars
You can laser-cut a Santa's Workshop advent calendar to make the house decorating more impressive and exquisite. The calendar is an important accessory for creating a Christmas atmosphere. In addition to showing the date, attractive calendars can bring a great visual experience. Your family will love those personalized calendars and appreciate the elaborate home that you decorated.
Atezr P20 PLUS 20W laser engraving machine and Atezr P10 10W laser engraving machine are great options for doing the calendars. The different thicknesses of the wood will affect the efficiency of engraving and cutting. When you see the finished item after engraving an exquisite ornament, you will get a sense of achievement. Atezr's website provides the engraving file for making the calendars.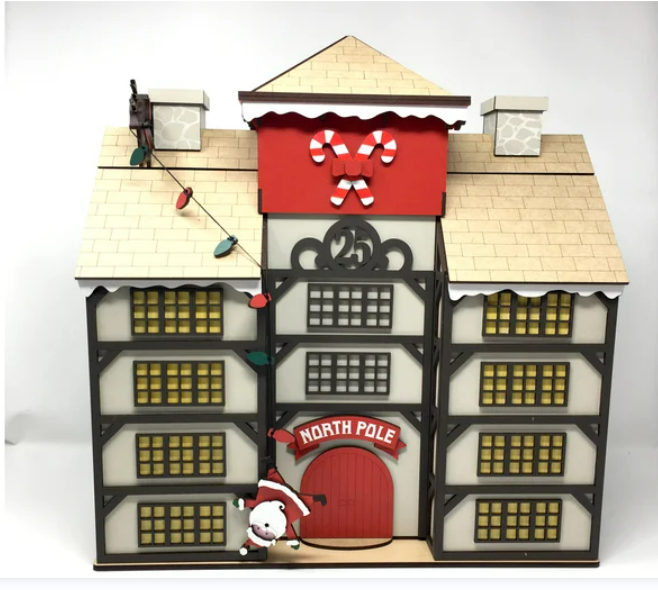 Welcome in the New Year with something that goes that extra mile! There is a wide range of possibilities for beautiful gifts to show your loved ones exactly what they mean to you as the clock strikes midnight.
New Year's Bracelets
A simple custom-made bracelet is something that you can send to a loved one that will make their New Year special. This gift is unique, as the message you put on it can be tailored to the recipient. You can also decide on the font and the size of the text.
Bracelets can be made with the Atezr P20 PLUS 20W laser engraving machine with its settings at 80 mm per minute and 100% power.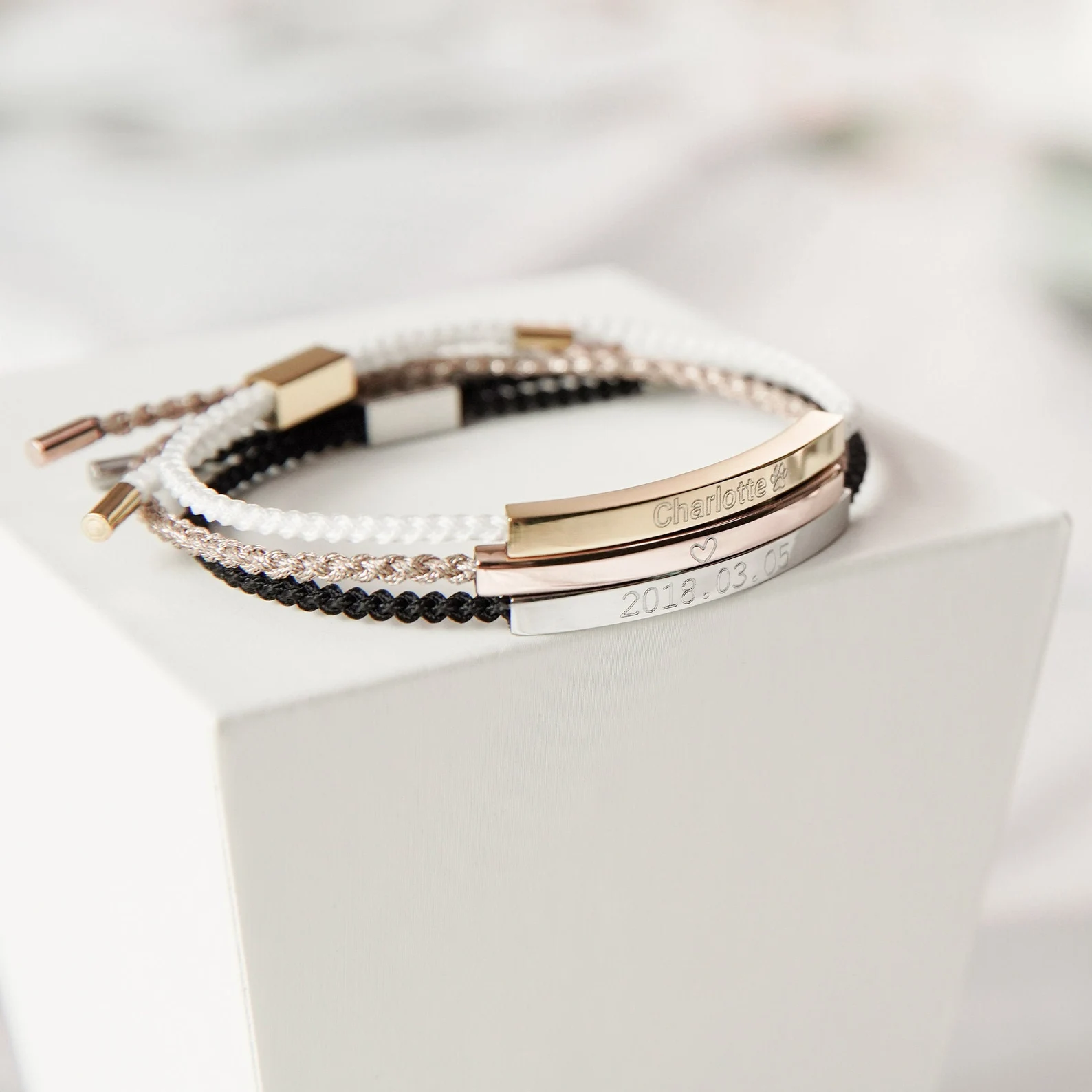 New Year's Leather Wallets
A bi-fold wallet can be engraved with a personalized message and sent to a loved one. You can include a photo engraving or the recipient's name alongside a short New Year's message.
For this project, we recommend the Atezr P5 5W laser engraving machine with its parameters set to 3000 mm per minute and 20% power.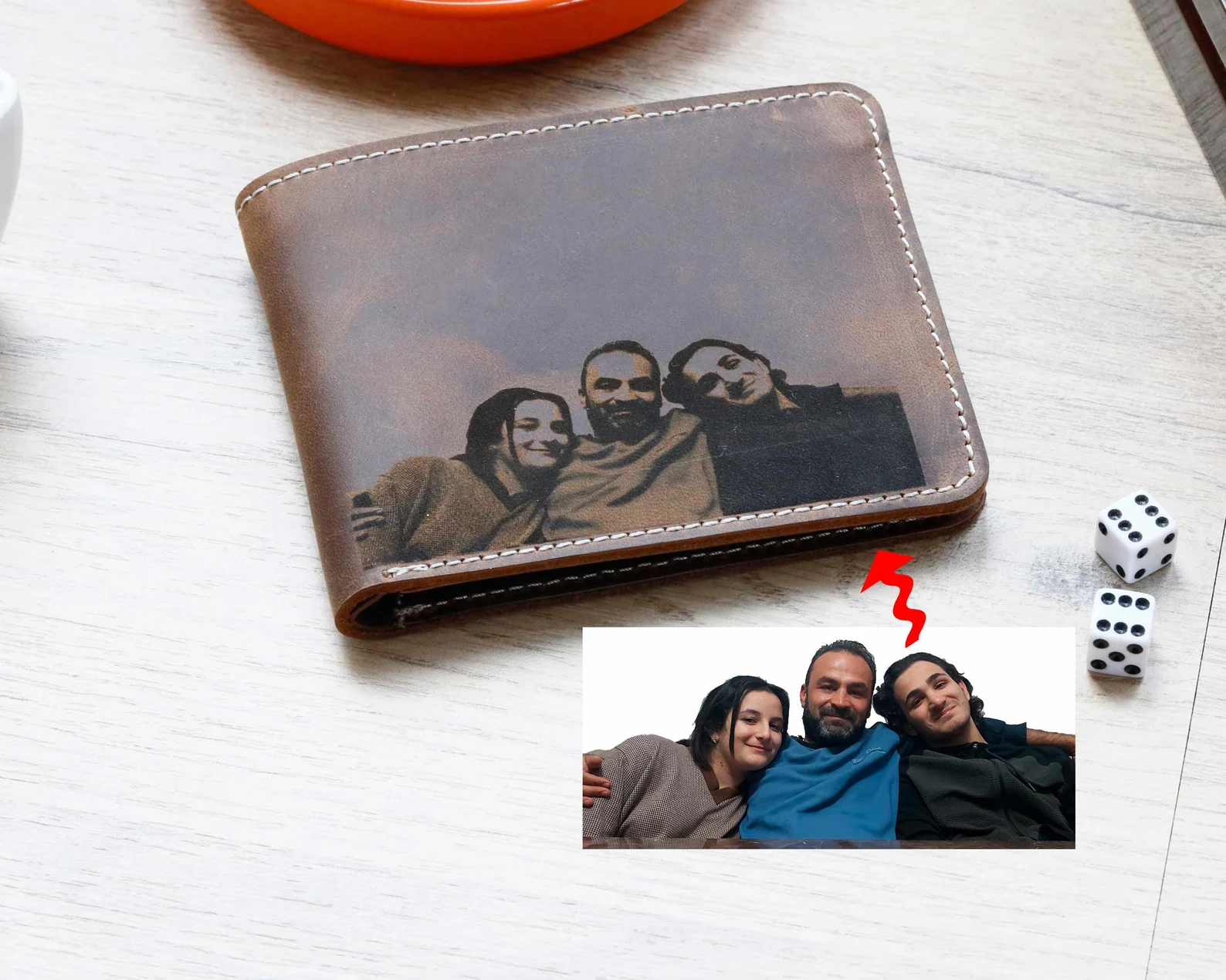 New Year's Pet Tags
Your pet is also an important member of your family. It's a fantastic idea to make an elegant pet tag. If you have materials in hand, you can paint them with beautiful colors and then laser-cut them to engrave your pet's name and phone number.
The Atezr P20 PLUS 20W laser engraving machine with parameters set to 80 mm per minute and 100% power is our ideal equipment for this project.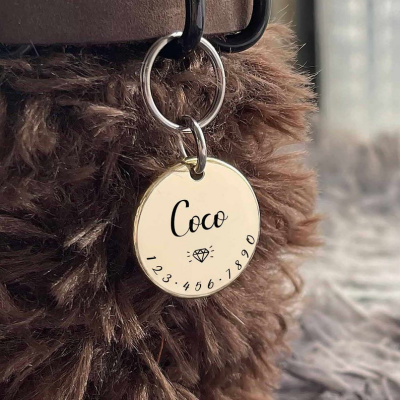 You can see from the ideas shown above that an Atezr laser engraver is a great companion for the holidays, helping you celebrate with fun, imaginative projects thanks to its rapid cutting ability, high precision, deformation prevention, low cost, and ease of use. Which of these projects are you most eager to try? We truly hope that you and your loved ones have a joyous holiday and stay cozy during these colder months!
Comment